We're pleased to announce that OpsDash SaaS is now generally available! Thanks to our dedicated group of beta testers it is faster and more intuitive than ever. Signup for a Free Trial today!
OpsDash makes it easy to start monitoring your servers, databases and services in no time at all. Our zero-dependency single-binary smart agent with bundled statsd, curated elegant dashboards and flexible notification rules make it a breeze to keep tabs on the vitals of your servers and services.
Here's how an out-of-the-box MySQL dashboard looks: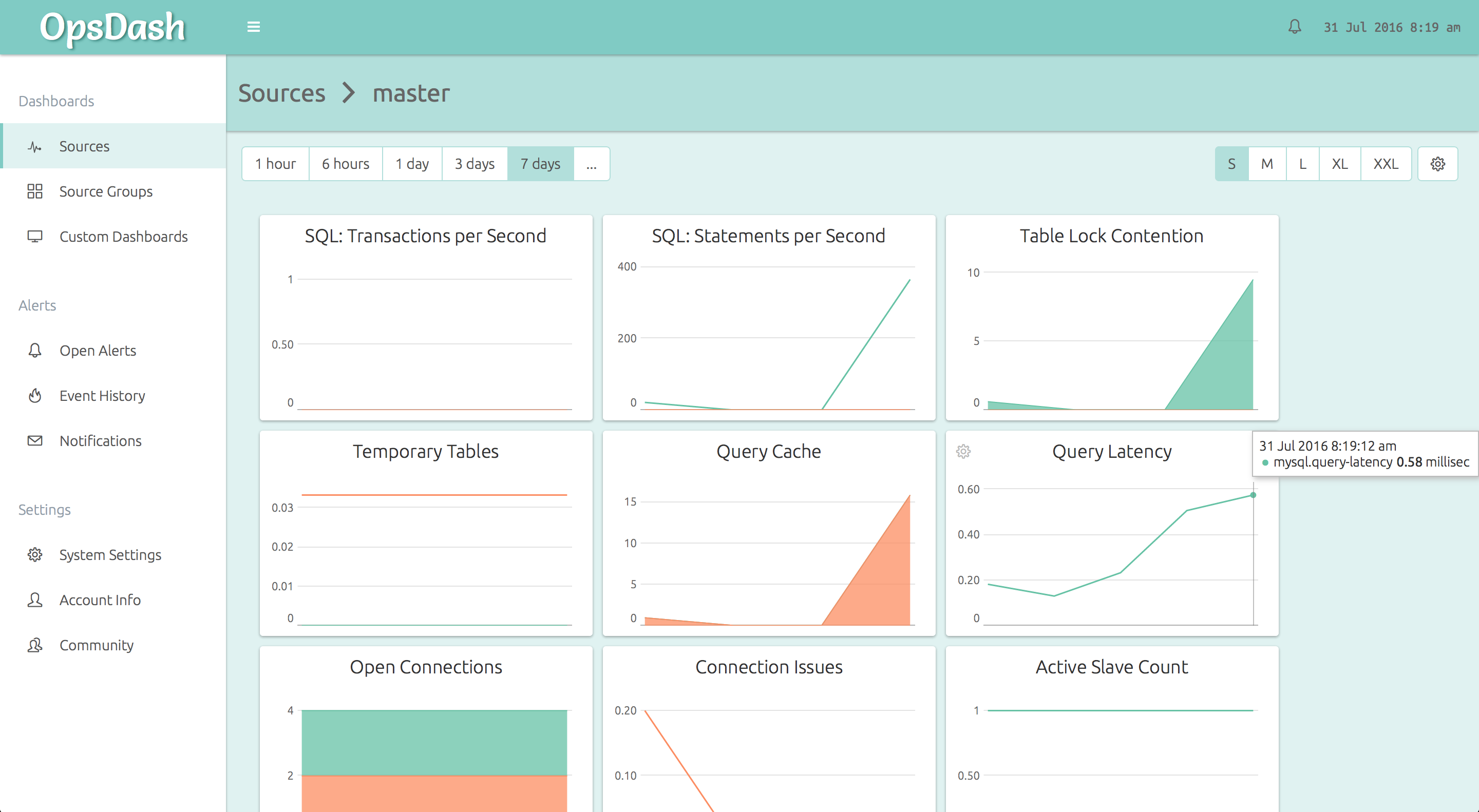 With OpsDash SaaS, you can count on:
A Smart Agent – zero-dependency single-binary, understands statsd and graphite
Currated Dashboards – with pre-selected metrics to save you time, including Apache and Ngnix, Elasticsearch, Redis, Memcache, MongoDB, MySQL, and PostgreSQL. Customize later if you like.
Next Generation Technology – built from the ground up for performance and ease of use
Signup for a Free Trial to check out how easy monitoring and alerting is with OpsDash SaaS. You can find out more about pricing here.
Happy Monitoring!